Sir Clement & Julian Maynard Estates
Sir Clement & Julian Maynard Estates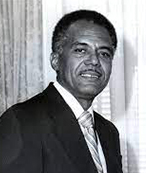 In July 2013, the life and legacy of political giant Sir Clement Maynard and his son Julian Maynard were honored with the opening of Sir Clement and Julian Maynard Estates, a 49-lot subdivision located off Carmichael Road.
Sir Clement Maynard, a former Deputy Prime Minister of The Bahamas, was the longest-serving member of the Progressive Liberal Party government under the late Sir Lynden Pindling. A founding chairman of the Bahamas Public Service Union, Sir Clement made his mark during his decades-long career in Bahamian politics.
His political career began when he was appointed Government Leader in the Senate in 1967. He was elected to the House of Assembly on April 10, 1968.
He went on to serve in a number of ministerial capacities including Minister of Works, Minister of Labour and Home Affairs, Minister of Health, Minister for Public Personnel, Minister of Foreign Affairs, and Minister of Tourism, a post he held for 10 years. Regarded as the "Father of Tourism", Sir Clement oversaw a number of innovative initiatives that helped to cement The Bahamas' reputation as a leading tourist destination.
Location and Amenities
Located off Carmichael Road.
Near bus stops, schools , churches, banks, pharmacies and restaurants.
Near Carmichael Road Police Station.