Ophelia Storr Estates
Ophelia Storr Estates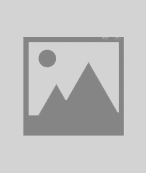 Born on December 15, 1905 in Rolleville, Exuma, Ophelia Storr was the true embodiment of her name, which means 'one who helps'. She grew up in the picturesque settlement of Barratarre where she developed her amazing talent for straw work and farming.
Storr attended Ebenezer Baptist Church in Barratarre where she served faithfully on the Usher Board for many years. That same devotion would spill over to her life of service as a counselor, midwife and a strong advocate for women's right to vote. She lived her entire life serving her family and by extension her community and was publicly recognized in May 2006 as a Community Builder by the Barratarre Association and the Ministry of Social Services in 2007.
The indelible mark that she has left on the community remains alive and celebrated through Ophelia Storr Estates, a subdivision designed to bring families together in the same manner Storr did throughout her life.
Location and Amenities
Located off Carmichael Road.
Within walking distance of bus stops, schools , churches, pharmacies and restaurants.
Close proximity to Flamingo Gardens Community Clinic and Carmichael Road Police Station.