Freddie Munnings Manor
Freddie Munnings Manor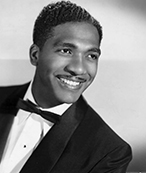 Freddie Munnings Manor is a residential community named in honor of legendary Bahamian musician and activist Freddie Munnings Sr. In the 1950s, he established the world famous "Cat and Fiddle" nightclub, which attracted celebrities including, Nat King Cole, Paul Anka, Dinah Washington, Harry Belafonte, Count Basie and Roy Hamilton. He also used the venue to promote upcoming Bahamian talent.
Munnings was a founding member of The Bahamas Musicians and Entertainers Union and received the Most Excellent Order of the British Empire in 1977. In addition to his distinction as one of the country's leading composers, Munnings fought for the attainment of Majority Rule.
Location and Amenities
Located off Prince Charles Drive.
Within walking distance of bus stops, service stations , private and public schools, churches and fast food restaurants.