Canon John Pugh Estates
Canon John Pugh Estates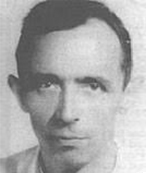 Located on the Eastern End of New Providence, Canon John Pugh Estates was opened in 2005 a short distance from where Canon David John Pugh founded the school that has educated some of the country's most prominent citizens.
In 1955, Father Pugh founded St. Anne's School as a parochial school when he was the Priest-in-Charge of St. Anne's Parish Church, Fox Hill. Recognizing the need for a safe space for children to learn in the historic Fox Hill community, Fr. Pugh converted the Old Parrish Hall into three classrooms. He also held classes in the church garage. The Parish School of St. Anne began with 26 students and four teachers thanks to Canon John Pugh. Under his leadership, it blossomed into one of the top private schools in The Bahamas.
Location and Amenities
Located off Prince Charles Drive.
Near major grocery stores, service stations, churches and schools.